Föglö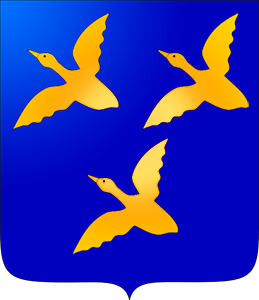 Föglö is a group of islands in the southern Åland archipelago, inhabited by about 550 people. The place has been inhabited for at least a millennium and the name translates to "bird island". The seaway for sailing ships between Sweden and Finland passed through the islands and ships hauled the port village of Degerby for customs declaration, loading and unloading goods and passengers and for navigational aid by the pilots posted there.

In modern times Föglö became noticed internationally when divers in 2010 salvaged 145 bottles of the world's oldest champagne from a still unidentified wreck in the waters of Föglö, at a depth of 55 meters. Some of the champagne was from the house Veuve Clicquot, which still produces champagne today, and amazingly it turned out the content in the bottles was still excellent to drink after being preserved for more than 150 years in the depths.
THINGS TO DO AND SEE


Cycling
With its flat topography and roads close to nature, Föglö is excellent for cycling. Bikes can be rented from the supermarket nearby.


Hiking
Make a historic walk through Degerby or enjoy nature on one of the hiking trails of Föglö. See the trail starting points on our tourist map below.
Beach and swimming
The public beach at Sinting in southern Degerby with a tower and Föglö has several secluded nature beaches for you to swim.
The Föglö Museum
This tiny museum by the ferry pier exhibits the locals own antiques, with different themes each year.
Pilot's cabin
On Lotsudden in Degerby remains a structure from the time when ship pilots were stationed in Föglö, it is open for visitors wanting to learn a little of Föglö history.
Mary Magdalene church
This church from the 14th century is at pleasant biking distance from Degerby, it is open for visists summer time monday to saturday at 11:00-16:00.
Tennis
By the school there is a tennis court rented hourly. Ask us and we'll arrange a time for you.
DEGERBY
Travelers have hauled the port village of Degerby for ages, due to the location by the seaway that connected the western and eastern parts of the Swedish empire during hundreds of years. When the Åland Islands became part of Russia 1809, the customs chamber was founded in Degerby. Imported and exported goods would be cleared here. The marine pilot station in the village provided navigation aid through the archipelago. Steam boats on the Åbo (Turku) - Stockholm route would stop in Degerby and passengers to and from the Åland Islands would embark or disembark.


In Degerby you will find
The ferry between Föglö and mainland Åland.

Tourist information

Supermarket with a harbour and 24h automatic gas pumps

Tennis court

Gym

Mini golf court

Restaurants and pubs

Hair dresser




The Föglö Museum

Sinting public beach




Pilot's cabin